Self-Check Refill Service
For organisations wishing to service their own first aid kits, checklists can be provided and the refill items are couriered direct to your workplace. We guarantee competitive prices and high quality stock.
Checklists are provided to ensure first aid kits comply with legislation
Audit of first aid kits is completed by you
Items requiring replacement marked on the checklist for ordering
Refill order completed by our staff and sent directly to your workplace
Items for each first aid kit are packed into separate bags for ease of self-stocking kits
Optional email reminder when kit servicing is due
Flexible servicing schedules, depending on your requirements
Contact us today to order your personalised checklist.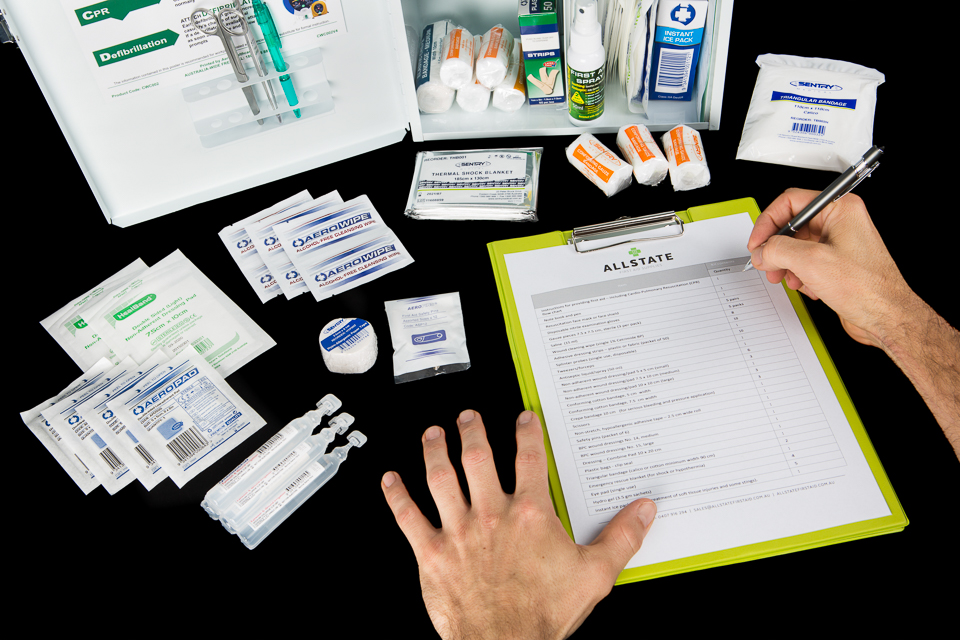 Sporting First Aid Kits
We're pleased to offer a 10% discount for all community sporting teams.
Contact us to place an order today!
Personalised Labelling
Looking to add a personal touch to your marine first aid kit? Customise your Allstate kit with your business or vessel name. Minimum quantities apply.
Contact us for more information.